Services
Professional translation and more!
With my desire to learn, my many interests, my passion for languages, and my solid academic education, I can offer you a range of professional linguistic services.
For smooth written communication and impeccable content in German, your translations are in good hands, as are texts that need to be revised or edited for any professional purpose. If you need an interpreter for the language pair German-Spanish – be it for a conference or official appointments with the authorities – you can rely on my professional assistance.
Continue reading for more information about my services – translation, proofreading, editing and interpreting.
---
Translation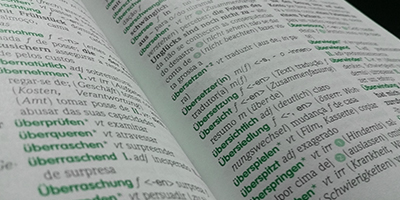 You need a business letter, a website or a brochure to be translated into German? You operate internationally and your clients speak German? For successful written communication, it is best to rely on the work of an expert.
I offer general and technical translation from English, Portuguese or Spanish into German, ensuring a professional appearance that will make your international collaboration a success.
After all, translation does not just entail the transfer of the written word from one language into another. Profound knowledge of both cultures and employing the appropriate competencies and techniques is what sets the work of professional cultural mediators apart. I have mastered all these skills in the course of my studies and my work, as well as during various stays abroad, and can therefore guarantee you professional linguistic services.
I offer translation into German from the following languages:
English
Portuguese
Spanish
PROOFREADING AND EDITING

In the digital era, it is becoming more and more important that your text stands out from the myriad of carelessly written texts. In addition, it is important to avoid grammatical faux pas and stylistic mishaps in order to maintain a professional image. And you need to ensure that periods and commas remain where they belong, whether you are writing an academic paper or website copy. Proofreading includes correcting typos, spelling, syntax and punctuation. Having your text edited makes sure your texts are coherent, in an appropriate style and, if applicable, that they make consistent use of citation guidelines. Together we can create a flawless German text that you will be happy to hand in. This is especially important when it comes to academic papers or theses. Here, I can be on hand with my experience in proofreading and editing.
COPYWRITING AND REWRITING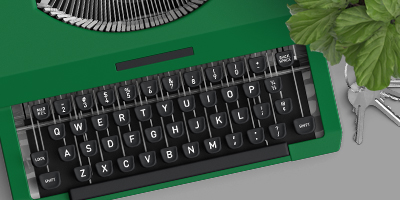 You need a professionally written text, but you only have the basic ideas or the general topic? This is where copywriting or rewriting comes into play. You can commission the final piece of writing on the basis of defined ideas, topics or drafts you have already collected. Naturally, this text will take into account the intended style, audience and medium of publication.
INTERPRETING

Often called the world's second oldest profession, interpreting ensures effective communication between two parties that have no command of each other's language. I can help you to communicate effectively with your German-speaking partner. As an interpreter, I assume the role of a linguistic and cultural mediator so as to ensure mutual understanding. At conferences and congresses where speeches and technical presentations are held, I can offer simultaneous interpreting. Putting into practice the competencies and skills I acquired in the course of my academic education, nothing can stand in the way of your successful communication.
I offer conference interpreting, community interpreting and escort interpreting for the languages German and Spanish. At conferences, I can offer interpretation from English or Portuguese into German.
---